100% Pure
Maple Syrup Products
Mountain Maple Products has also been serving their syrup at the Massey Marathon, in Massey Ontario, and at the Hymer's Fair near Thunder Bay Ontario for over 25 year!
Mountain Maples Pure Maple Syrup, Maple Butter, Maple Candy and Maple Sugar can be found in several outlets, farmers markets, country fairs and by farm gate from Toronto to Thunder Bay. Our Maple products have be sold as gifts to 26 different countries around the world.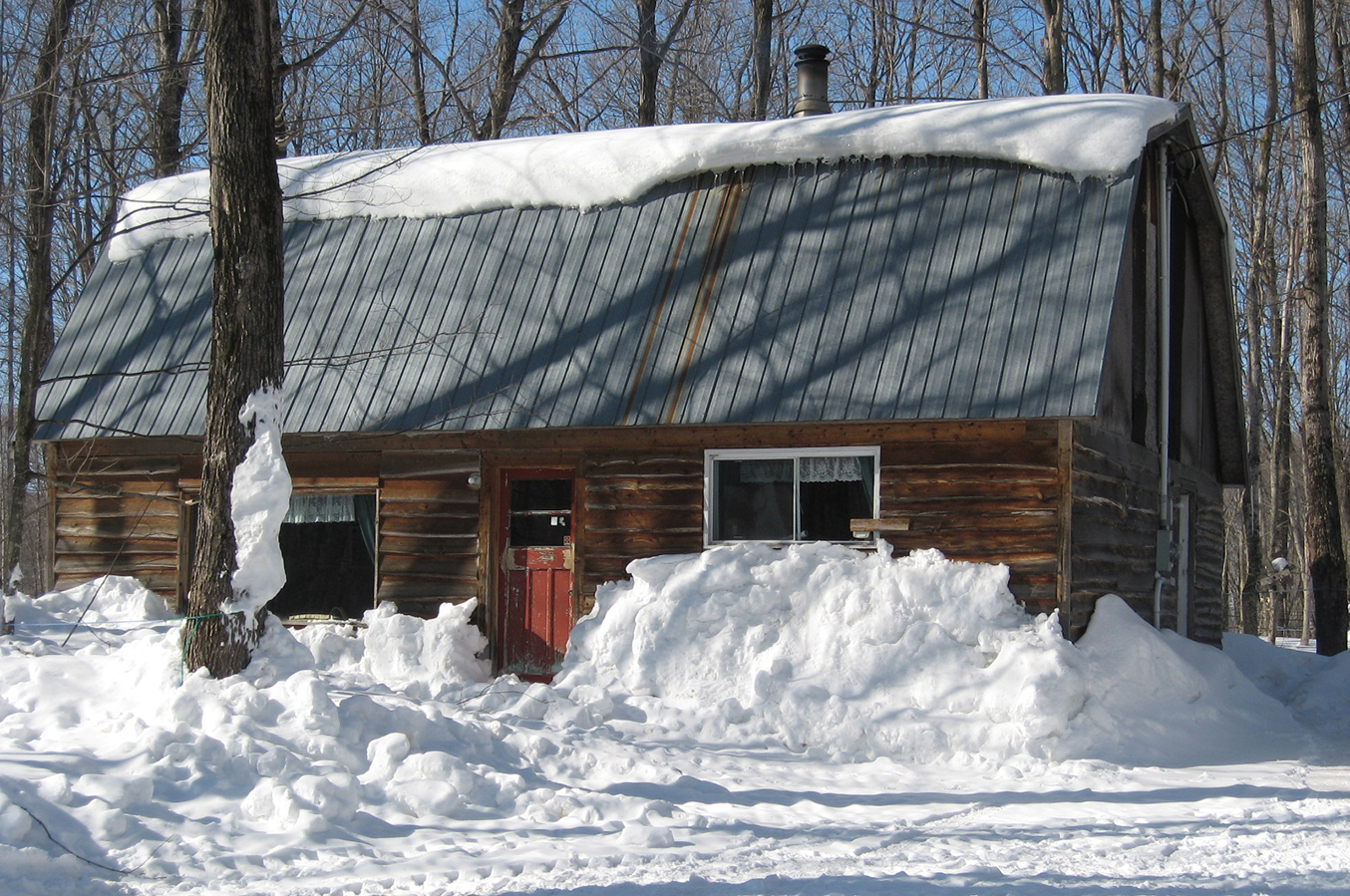 The Manchur family all play an important role in continuing the growth of their maple operation, tapping over 7000 trees and expanding yearly. old technology, modern equipment, limestone based soils, clean air and healthy hard maple trees give them an edge, producing their excellent flavoured liquid gold.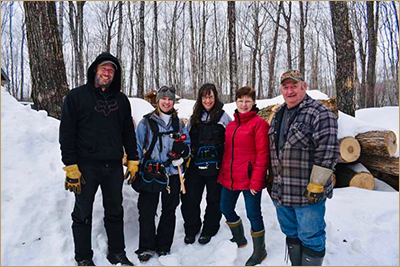 In 2011 the potlicker maple bbq sauce was created by their eldest daughter Yvonne, and named after our mountain maple icon, Ches Wallace (a retired high-school teacher) who would frequently call his students potlickers.
In 2015 she added the maple salsa to the potlicker line keeping it local and growing all the heirloom vegetables needed.
In 2020 a small wood evaporator was purchased for the kids and grandkids to learn the art in maple sugaring. "lil'potlickers wood fired syrup is a local favourite.
Alongside those yummy creations you can often find Don and Sue in the canning room boiling up a batch of granulated maple sugar, melt in your mouth candy, and creamy butter. While Don is at the helm of the equipment, Sue does the packaging and labeling of the "sweet" maple products as well as providing superior customer service at the weekly mill market in Sault Ste. Marie.
Marketing their syrup was always done "old school" just fill up the truck and drive; hitting every trading post, country market and fair along the way.  Don and Sue still enjoy these holidays, often restocking customers on a monthly basis.